About Kitano Ijinkan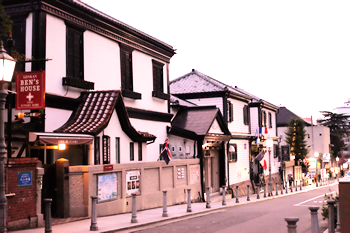 Since the Kobe Port was opened in 1868, many foreign people started to settle in Kyoryuchi (foreign settlement).
Then, as the settlement had only limited space, it gradually became too small.
Since the government allowed foreigners to rent land and houses from Japanese people even outside the settlement, which was called a multi-tenant land, many of them started to settle in this Kitano area as they could look out over the sea.
Even though people from different countries lived together in one area, the diverse cultures unified without repulsion and has been formed as a one unique culture of Kitano Ijinkan-gai.
A unique western culture rooted in this Kitano area such as a gas lamp which illuminates a sidewalk vaguely, a historical western building which makes you feel old days in Meiji era and so on.
An overflowing nature such as the vast sea from the hill and the mountain ridges that draw arches of big and small.
Together, these make an exotic Kitano Ijinkan-gai of today.