Facility introduction
The former Moore House is Ijinkan which opened in March 2020.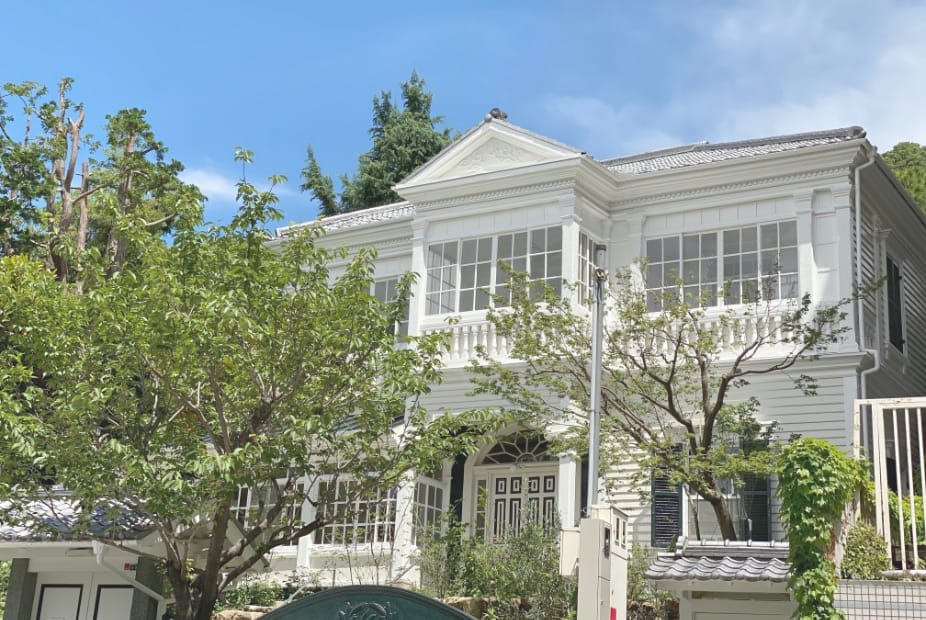 This is the only Ijinkan all over Japan where you can have a wedding. A homely space and a number of dishes made from local produces for local consumption are attractive.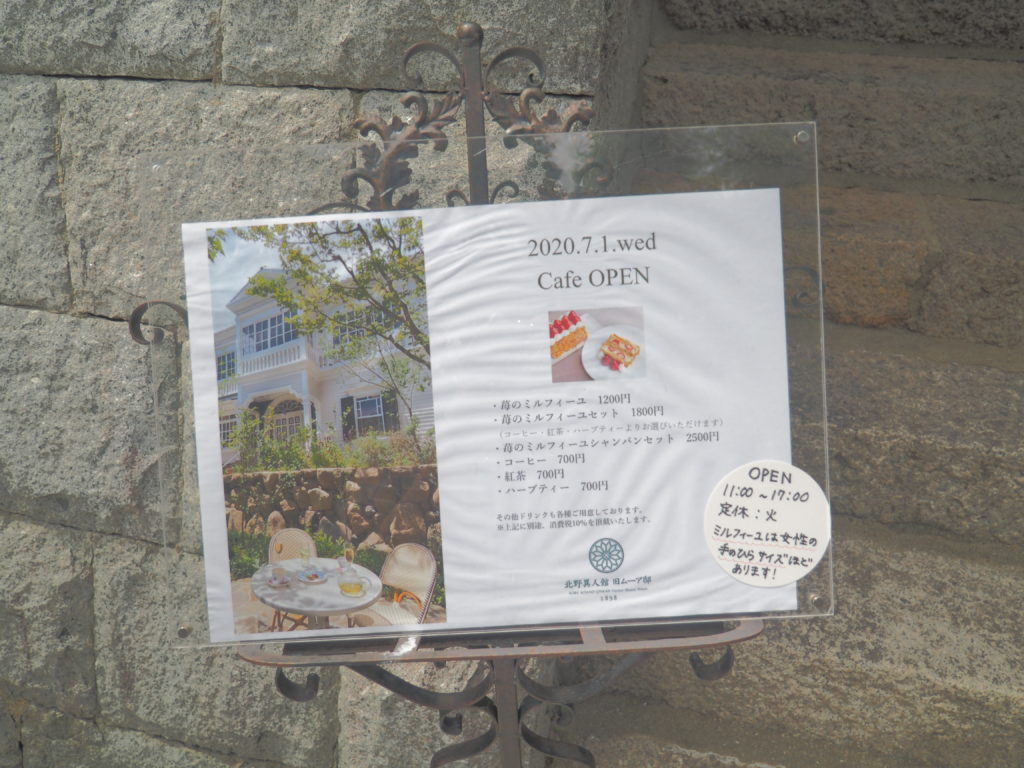 The former Moore House built by Mrs. J.R.Drewell is one of the oldest Ijinkan and has 122 years of history.
It is registered as a traditional building since it has unique architectural features of Kitano Ijinkan such as clapboard, oil paint and chimney roof.

In the garden, herbs, which is said to be first planted by the former owner, has been inherited and you can feel the atmosphere of those days.
Interior of Moore House
Inside Moore House, there are sofas and comfortable chairs, an interior design which reminds you of those days, a bright blue tiled fireplace from Meiji era and an antique chandelier.
The residence is so peaceful and relaxing that you will forget the passage of time.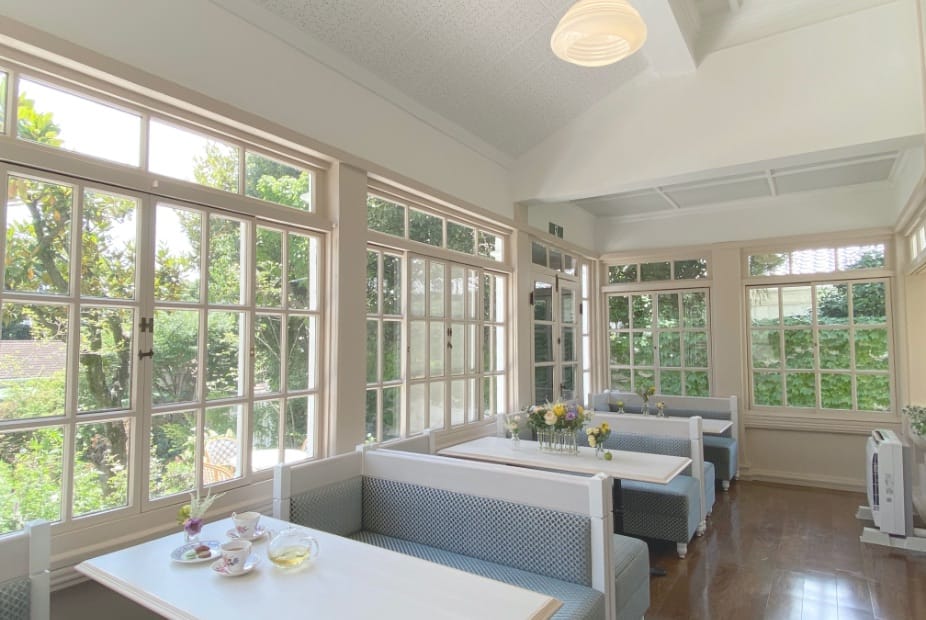 The garden is filled with sunlight and greenery, and there are also tables in the garden where you can enjoy a cup of tea while smelling the herbs as if it was a scene from a European movie where aristocrats are enjoying tea.
Facility details
Address
2-9-3 Kitano-cho, Chuo-ku, Kobe-shi 6500002
TEL
078-855-9701
URL
https://www.kitanomoore.com/cafe/index.html
Genre
Traditional building
Opening hours

Mon-Fri 12:00-19:00/ weekends & holidays 10:00-19:00
(Cafe: 11:00-17:00)

Regular holiday
Tuesday and Wednesday  (Fair reservations are accepted)
(Cafe: Tuesday)
Google map