Facility introduction
It is an eccentric architecture with three tower-shaped houses (so called Tudor architectural style) and the beauty of stained glass at the top of the entrance is exceptional.
Inside of the building, there are variety of things including masterpieces by Rodin, a father of modern sculpture, and Bourdelle and unique wood carvings and primitive arts by the Makonde, an ethnic group in east Africa.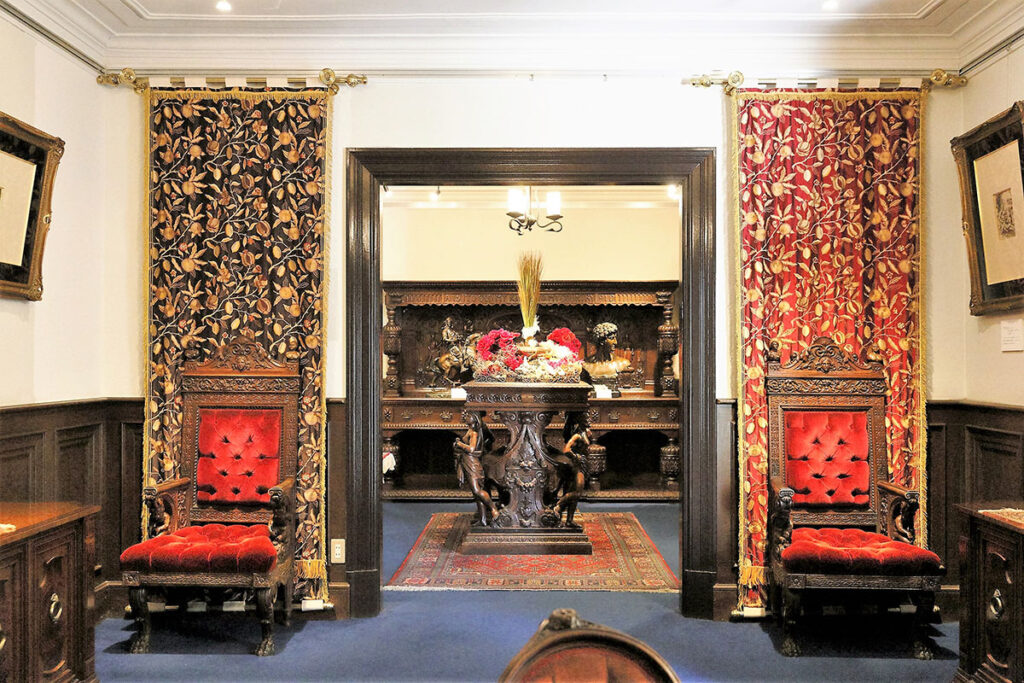 On the wall, there are prints by Rembrandt, a maestro in baroque, Durer, a German representative painter of Renaissance, Hogers, a British caricaturist in eighteenth century and so on.
On the second floor, Buddha such as Gandhara, a root of Japanese Buddhist statues and Bodhisattva statues are solemnly displayed.
It is an artistic building with sculpture, print and Buddhist statue.
Recommended points
The sculptures include "Narcissus" by Rodin, "Self-portrait" by Bourdelle, "Nude" by Renoir and other works by renowned artists.
Among prints, Durer's "Madonna and Child" is unique.
Hogarth's masterpiece "Itinerant of Prostitute", a set of six prints, is interesting to follow the story.
Among the statues of the Buddha in this place, such as the Buddha statue from Gandhara (in the 3rd century) and the "Buddha Head" from Thailand (around the 13th or the 14th century), reflect the era and regions, and are valuable works that are indispensable for the study of Buddhist arts.
Also, here you will find "The Chair of Saturn", a spiritual site, that has become famous since it was featured on TV!
Facility details
| | |
| --- | --- |
| Address | 2-20-7 Kitano-cho, Chuo-ku, Kobe-shi 6500002 |
| TEL | 078-222-0490 |
| URL | http://kobe-ijinkan.net/ |
| Genre | 公開異人館 |
| Admission fee | ¥550- |
| Opening hours | April – September 9:30am -6 pmOctober-March 9:30am-5pm |
| Regular holiday | open year round |