Facility introduction
※Temporally closed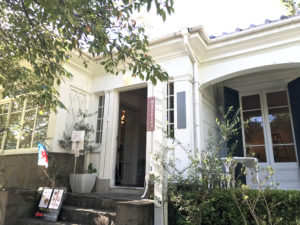 Temporally closed for seismic retrofitting work.
As their facility, Kobe Kitano Museum uses the former US Consulate official building, which is a historic building built in 1898.
It is a ijinkan built in 1898 and after the war, it had been used as a US Consulate official residence until 1978. From the next year of Hanshin Awaji Earthquake in 1995, it has been operated as Kobe Kitano Museum.

It is a museum which introduces not only culture and history of Kitano ijinkan-gai but also its attractiveness. 
Painters of Montmartre is now being held.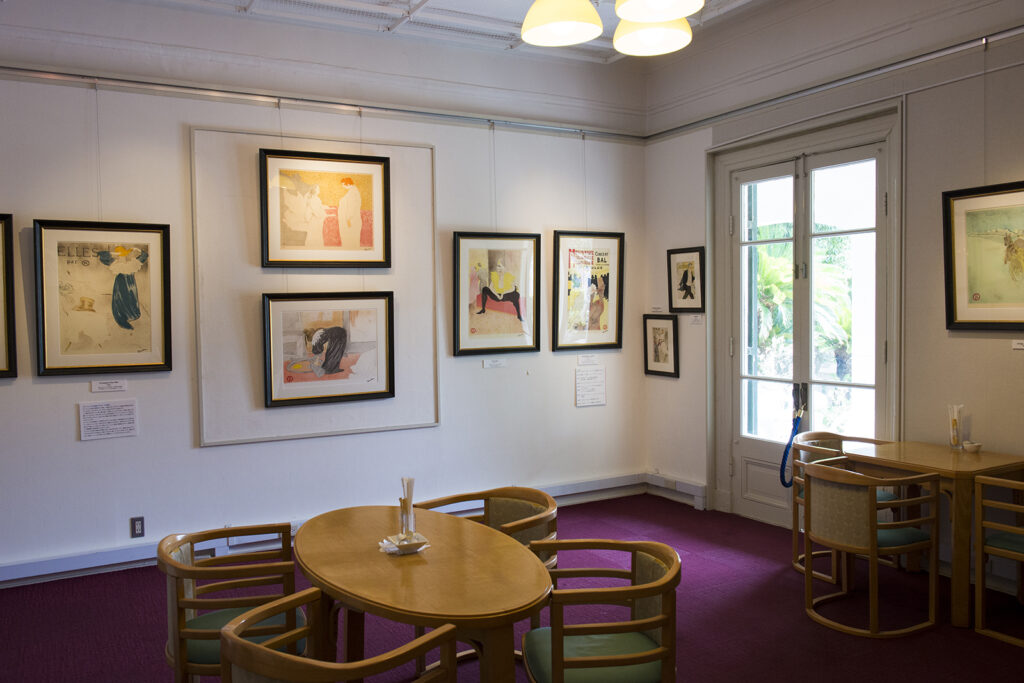 As permanent exhibition, there are over fifty lithographs and original drawings including a painter Lautrec, who is linked to Montmartre.
There is a material exhibition room of history of Kitano and of the first national olive garden in Japan.
Also it holds special exhibitions and solo exhibitions of painters related to Kobe and you can check updated information at Kobe Kitano Museum's official website.
Not only exhibitions, but a museum café and a shop are also adjacent.
The freshly baked waffles are made from their original dough and seasonal flavors are available so you should check them out.
We highly recommend the terrace from which you can overlook the entire ijinkan and pets are allowed there.
Information for reopen is available on Kobe Kitano Museum's SNS.
Recommended points
It is a historic building which was built over 100 years ago and still retains the same appearance as those days. In Kitano area, this is the only ijinkan which is wooden one-story building.
As the wall is painted white, it has been known for a nickname White house.
Facility details
Address
2-9-6 Kitano-cho, Chuo-ku, Kobe-shi 6500002
TEL
078-251-0581
FAX
078-251-0581
URL
(HP)
http://www.kitano-museum.com/
(Facebook)
https://www.facebook.com/kitanomuseum
Genre
Traditional building / museum
Admission fee
Adults (13 years old and older)¥500 elementary school students¥300
Opening hours
9:30~17:30(Admission until 17:00)
Regular holiday
The third Tuesday
Google map