Facility introduction
This was the clinic and house of Dr. Hudesek.
This is an European-style building which was built by English men and continuously lived by English men.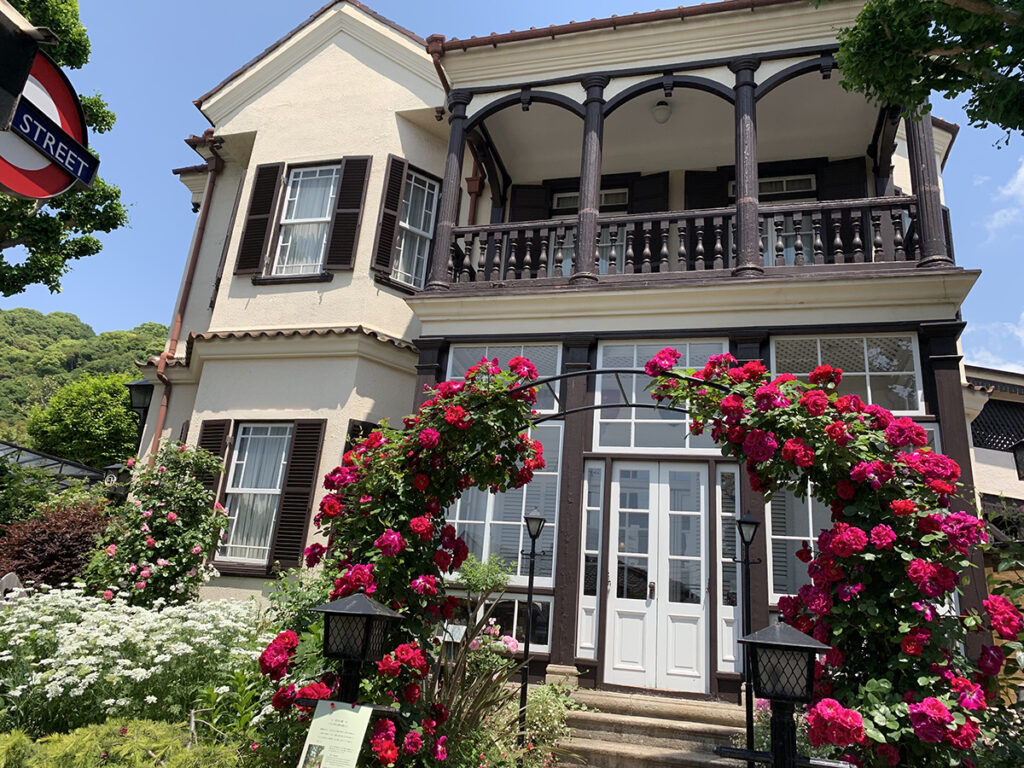 It has a beautiful colonial style veranda which is unique in Ijinkan and in the house, lifestyle of English men can be seen.
You can enjoy antiques of Baroque and Victorian era such as furniture, ornaments and bar counters.
At the entrance there is the same type of Daimler as Queen Elizabeth used and with it in the background you can take photos, wearing a costume of Sherlock Holmes.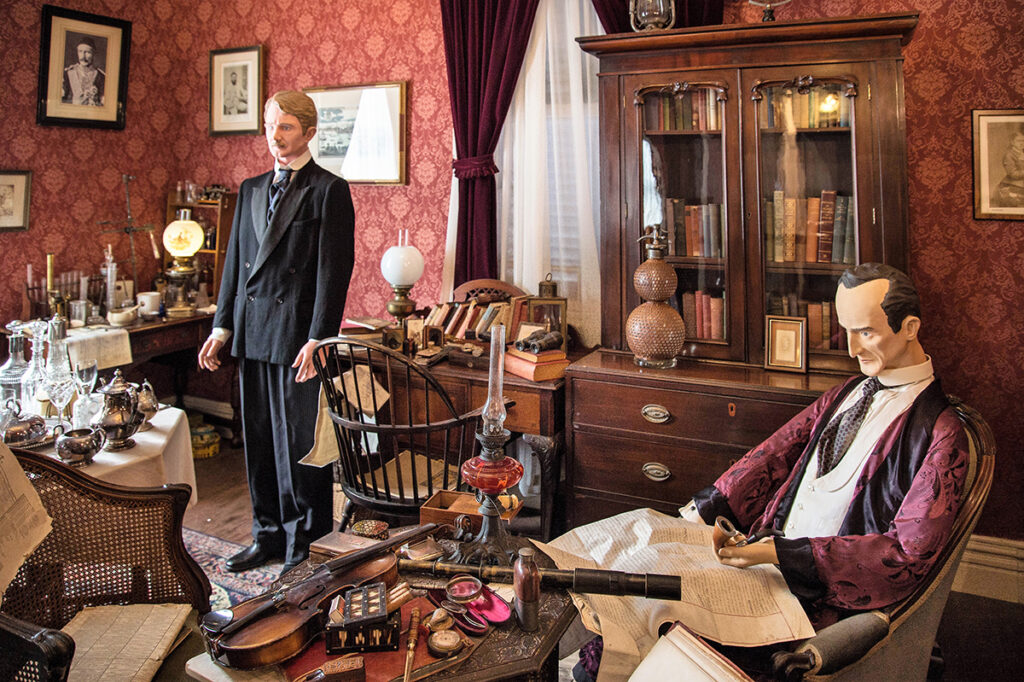 Recommended points
It precisely reproduces a room of one of the most famous detectives worldwide, Sherlock Holmes and in the garden, Baker Street tube station in London is replicated.
Hence, if you are British fans, this is the place to visit.
The mahogany pub counter with sculpture engraved is from a British aristocratic mansion in the era of Victoria in nineteenth century.
You can find many luxurious goods related to royal family in the house.
Facility details
Address
2-3-16 Kitano-cho, Chuo-ku, Kobe-shi 6500002
TEL
0120-888-581
URL
http://kobe-ijinkan.net/
Genre
Traditional building
Admission fee
¥750-
Opening hours

April – September 9:30am -6pm

October-March 9:30am-5pm

The bar is open from 5pm to 1am. Closed on Sunday and public holidays
Regular holiday
open year round